Give In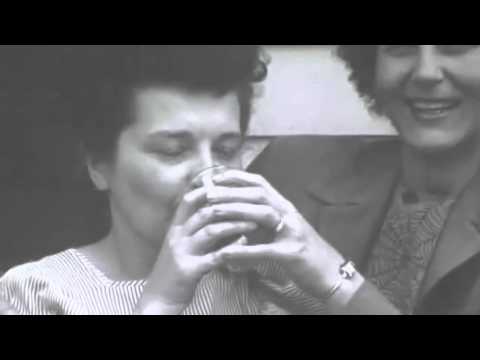 Watch
"Fine Line" by Le Trouble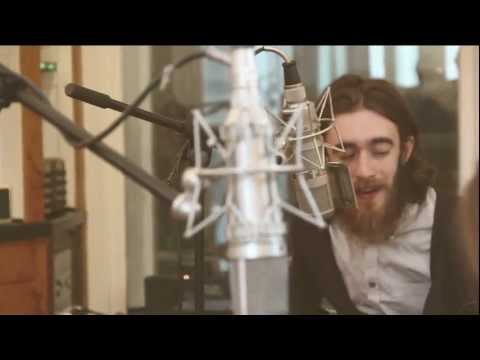 "Whatever you do, or dream you can, begin it. Boldness has genius and power and..."
– ~ Johann Wolfgang von Goethe
Watch
"Drifting In and Out" by Porcelain Raft (A Take Away Show filmed in Toronto by La Blogotheque)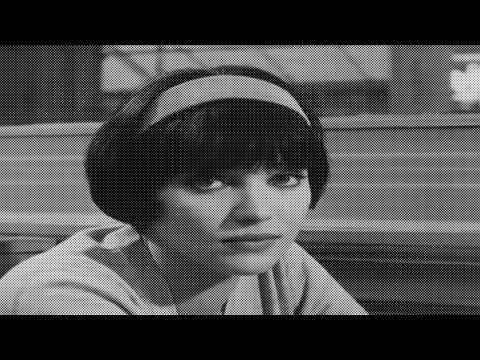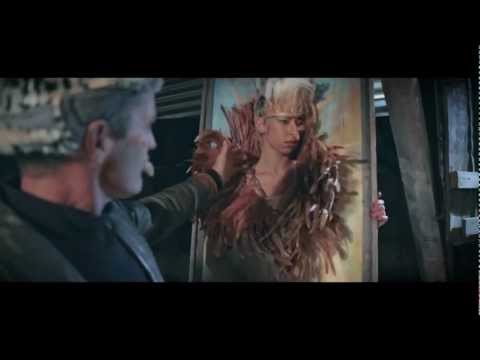 "I'll let you be in my dreams if I can be in yours."
– ~ Bob Dylan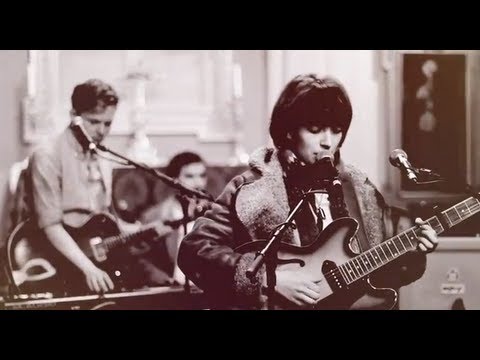 "I want the concentration and the romance, and the worlds all glued together,..."
– ~ Virginia Woolf
thecarefulones: "Parallax" - The Careful Ones'...
"There's always that argument to make - that you're in better company..."
– ~ Elliott Smith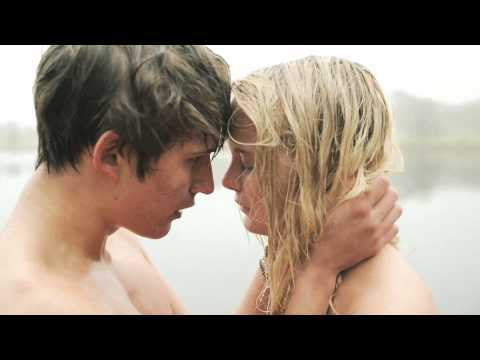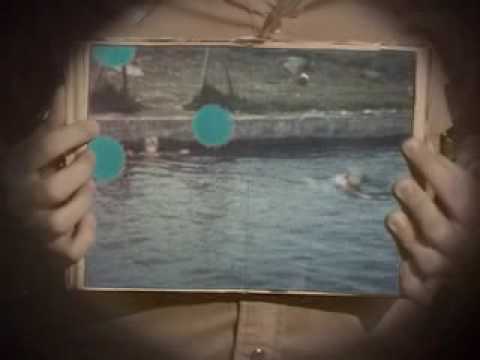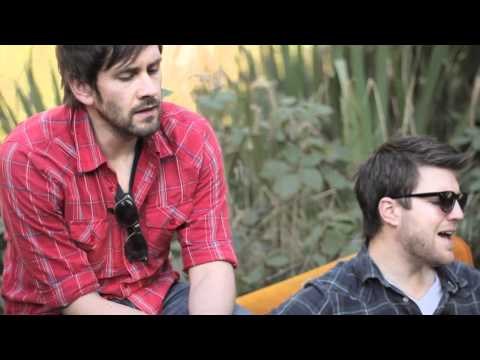 Watch
Powerfully moving, The Shivers are poetic geniuses that exude talent. I adore this band.  The Shivers - More by Silence Breaks
Ends
"Ends" by The Morning Clouds
"In love we often doubt what we most believe."
– ~ Francois de La Rochefoucauld Lord Huron - She Lit A Fire
"Courage is like love; it must have hope for nourishment."
– ~ Napoleon Bonaparte
Watch
Be sure to go and Intrude. It is one of the most wonderful pages on the internet.
Casablanca Songwriter Retreat 2011 →
It truly was a magical week in my life that I will never forget. Lizz recalls our creative escapade so exquisitely.  casablancamedia: I feel like the last week flew by. Careful, meticulous planning. Giddy excitement. New friends, old friends. Friends. I had the great privilege to spend the last few days with co-workers and writers to capture some new found music in honour of Ed…
"Knowledge of what is possible is the beginning of happiness."
– ~ George Santayana
"The person attempting to travel two roads at once will get nowhere."
– ~ Xun Zi
"Human behavior flows from three main sources: desire, emotion, and knowledge."
– ~ Plato <a href="http://legrosballon.bandcamp.com/track/sleeping" _mce_href="http://legrosballon.bandcamp.com/track/sleeping">Sleeping by Le Gros Ballon</a>
"Silence is more eloquent than words."
– ~ Thomas Carlyle
Detroit, Michigan's Joshua Epstein and Daniel Zott together are known as Dale Earnhardt Jr. Jr. They will release their first full-length album It's A Corporate World on June 7th. I adore every one of these songs.  It's A Corporate World by Dale Earnhardt Jr. Jr.
Isbells - B.B. Chevelle by Zealrecords
Watch
Pretty, sugar-coated pop songs from a Liverpool trio called Stealing Sheep. <a href="http://stealingsheep.bandcamp.com/album/what-if-the-lights-went-out" _mce_href="http://stealingsheep.bandcamp.com/album/what-if-the-lights-went-out">what if the lights went out by stealing sheep</a>
"All the art of living lies in a fine mingling of letting go and holding on."
– ~ Havelock Ellis
"Reality leaves a lot to the imagination."
– ~ John Lennon
Moon Tides
The Moon tries to pull at anything on the Earth to bring it closer and the Earth is able to hold onto everything except the water… Moon Tides is the most romantic indie surf band. With only two songs available, this mysterious Colorado project has caught my attention and I'm eagerly awaiting more. <a href="http://moontides.bandcamp.com/track/swimming"...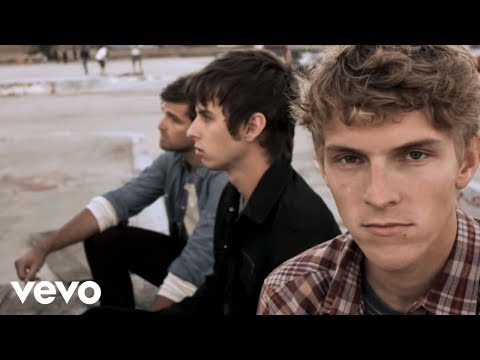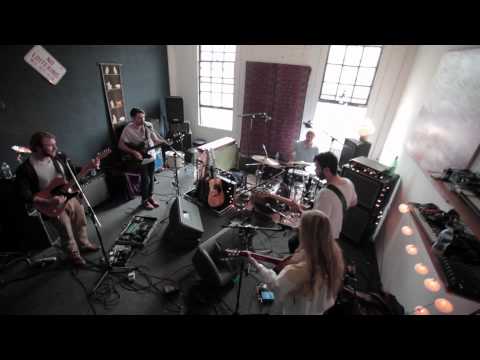 "Life is partly what we make it, and partly what it is made by the friends we..."
– ~ Tennessee Williams
"No one has ever learned fully to know themselves."
– ~ Johann Wolfgang von Goethe
Watch
"Weakend" by Oupa. Video made by Porcelain Raft.
Four of the best days of the year for me are spent in Austin every March. After months and months of winter, it is a welcome break of sunshine. Crowds congregate as industry and fans passionately rush from one queue to another to catch a set of songs from bands that are their new favourites. That energy is enough to get you high but then there is the music. Discovering new bands to fall in love...
1. Jana gave me this lollipop!, 2. Japan Society Bento #47 (Explored #48/500!), 3. Violet Macaron 5 stack, 4. Coffee & news, 5. windy day , 6. Cuba Gallery: Retro / vintage / sky / clouds / beach / van / photoshop / lightroom / New Zealand / ocean / van / landscape / photography, 7. Wise truck, 8. Liebe = Love: [luhv] noun, verb, loved, lov⋅ing, 9. Dreamy Seascape
Unpredictable and other gems...
Oh SXSW. I'm already sad that I'll never possibly be able to fit all these bands into my schedule. And what's this I hear about rain every day in the forecast? 
Misery Loves Company by Alcoholic Faith Mission
One of my favourite moments of Canadian Music Week was seeing Alcoholic Faith Mission at the El Mocambo last night. Their soothing folk pop songs are filled with suggestive lyrics. It is really quite awesome discovering a band that already has four albums and all of them are exquisite. Even though my schedule for SXSW is overflowing, I'm hoping that I make it to another one of their shows...
Giddy